Advertise your house for free at Sri Lanka Property Home and Land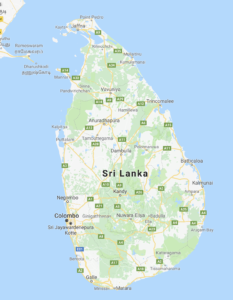 For more information visit advertising your house for sale with us for free. If you are a company in the real state in Sri Lanka you can sign up for any one of the Packagers we offer. Choose the free FREE TRAIL package. Your house will be online for Sale in minutes for all Sri Lanka and the world to see.
[opalmembership_packages]
What is the difference between a real estate agent and a real estate broker?
Real estate broker: A person who has taken education beyond the agent level as required by state laws and has passed a broker's license exam. Brokers can work alone or they can hire agents to work for them. Real estate salesperson: Another name for a real estate agent.
Why should I use a real estate salesperson?
A commission-based job like real estate agent or broker has limitless income potential. Some agents make over a million dollars a year. You get back in income what you put into it in effort and time. … New agents typically have to give more to their brokers because they require more training.
Who do I choose?
You want somebody trust worthy who you can rely on," says Ryan Fitzpatrick, director of sales for CORE, a boutique real estate agency in New York. A good …
A real estate broker is an agent who has also passed their broker license exam. The primary difference between a real estate agent and broker is that a brokercan own a real estate firm or hire agents to work for them
Error: Your Requested widget " opalmembership_current_package-2" is not in the widget list.
[do_widget_area blog-sidebar-left]
[do_widget_area blog-sidebar-right]

[do_widget id="categories-11"]
[do_widget id="pbr_recent_post-5"]
[do_widget id="pbr_featured_video_widget-2"]
[do_widget id="tag_cloud-4"]

[do_widget_area footer-1]

[do_widget id="recent-posts-2"]

[do_widget_area footer-2]

[do_widget id="mc4wp_form_widget-2"]
[do_widget id="calendar-3"]

[do_widget_area footer-3]

[do_widget id="custom_html-2"]
[do_widget id="popupnewsletter-4"]
[do_widget id="opalestate_featured_properties_widget-2"]

[do_widget_area footer-4]

[do_widget id="text-17"]
[do_widget id="pbr_socials_widget-7"]

[do_widget_area header-sidebar-left]
[do_widget_area header-sidebar-right]

[do_widget id="search-2"]
[do_widget id="text-18"]

[do_widget_area idx-sidebar]
[do_widget_area left-top-bar]

[do_widget id="pbr_socials_widget-8"]

[do_widget_area newsletter]

[do_widget id="mc4wp_form_widget-3"]

[do_widget_area sidebar-default]
[do_widget_area sidebar-left]

[do_widget id="pbr_menu_vertical-3"]

[do_widget_area sidebar-right]

[do_widget id="opalestate_search_properties_widget-4"]
[do_widget id="opalestate_similarproperties_widget-2"]
[do_widget id="opalestate_samepriceproperties_widget-2"]
[do_widget id="custom_html-5"]
[do_widget id="custom_html-4"]
[do_widget id="media_image-3"]

[do_widget_area social]

[do_widget id="pbr_socials_widget-10"]

[do_widget_area user-sidebar]

[do_widget id="opalestate_profile_info_widget-2"]
[do_widget id="opalmembership_current_package-2"]
[do_widget id="opalmembership_quick_purchase-2"]

[do_widget_area widgets_for_shortcodes]
[do_widget_area wp_inactive_widgets]

[do_widget id="mlcalc"]
[do_widget id="dsidx-quicksearch-2"]
[do_widget id="dsidx-quicksearch-3"]
[do_widget id="dsidx-search-3"]
[do_widget id="dsidx-search-4"]
[do_widget id="dsidx-list-areas-3"]
[do_widget id="dsidx-list-areas-4"]
[do_widget id="dsidx-listings-3"]
[do_widget id="dsidx-listings-4"]
[do_widget id="dsidx-single-listing-2"]
[do_widget id="text-25"]
[do_widget id="media_image-4"]
[do_widget id="media_image-5"]
[do_widget id="text-6"]
[do_widget id="text-5"]
[do_widget id="text-8"]
[do_widget id="text-12"]
[do_widget id="text-14"]
[do_widget id="text-7"]
[do_widget id="text-10"]
[do_widget id="text-11"]
[do_widget id="text-16"]
[do_widget id="text-20"]
[do_widget id="text-21"]
[do_widget id="text-22"]
[do_widget id="text-23"]
[do_widget id="nav_menu-3"]
[do_widget id="nav_menu-4"]
[do_widget id="nav_menu-5"]
[do_widget id="nav_menu-6"]
[do_widget id="nav_menu-7"]
[do_widget id="nav_menu-16"]
[do_widget id="pbr_recent_comment-2"]
[do_widget id="pbr_recent_post-2"]
[do_widget id="pbr_recent_post-3"]
[do_widget id="pbr_recent_post-4"]
[do_widget id="pbr_recent_post-6"]
[do_widget id="pbr_socials_widget-2"]
[do_widget id="pbr_socials_widget-9"]
[do_widget id="pbr_menu_vertical-2"]
[do_widget id="pbr_menu_vertical-5"]
[do_widget id="pbr_socials_siderbar_widget-5"]
[do_widget id="popupnewsletter-3"]
[do_widget id="mc4wp_form_widget-4"]
[do_widget id="text-15"]
[do_widget id="pbr_menu_vertical-4"]
[do_widget id="nav_menu-14"]
[do_widget id="pbr_socials_widget-4"]
[do_widget id="pbr_socials_widget-6"]
[do_widget id="pbr_socials_widget-5"]